Local SEO Optimization Checklist
Quick Rundown of Local SEO Points to Lock Down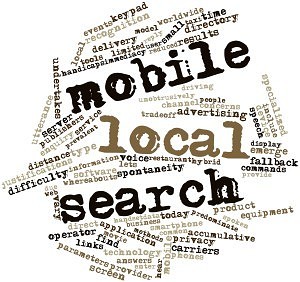 With the rise of social signals as well as reviews in terms of Google paying closer attention to what is being said about your business, products and services. Google has also started the process of interpreting user search behaviors and making a few presumptions that most users prefer to shop close to home. In an effort to maximize your website's exposure for local search results, there are a number of elements we look at to determine which local search optimization tactics create the best possible scenario for your website and to make sure your store locations are showing up in related local search results.
Do all of your online profiles share consistent NAP, hours, map, driving directions?
Is your city and state treated as if it were a keyword and follow a similar process to the on-page optimization?
What do your business listings, links and citations look like?
What directories can you be found in, are they solid citizens or will they require some additional scrubbing in order to clean them up?
Are you strictly online or is there a brick and mortar version of your business? There may be some considerations to be made there as well depending on the focus of your business.
Does your business appear on any review sites, is there a way to actively use both the positive and negative reviews as additional touch-points?
In addition to our on-page checklist, here are a few must-haves in order to give put your best local foot forward.
NAP (name, address, phone number) = Google My Business Page
Does NAP on website match Google Places?
City/Service Page
Add city / service pages to your website.
Blog
Does the website have a blog?
Mobile Responsive
How Does Your Website Appear On Mobile?
MobileTest.me
Google Profile
Do you have a Google+ Profile setup?
Google My Business Page Claim
Claim your Google listing.
Read more
Google Profile + Google Plus
Is your Google Local profile merged with the Google+ page?
Accurate Category
Are you listed in the right category?
Accurate Listing
Ensure that your business name is EXACTLY listed in Google Places.
Logos & Cover Photo
Add your logo and cover photo. At least 5 more photos to optimize for the carousel.
Check Schema
Test your website for existing schema.
Test Your Website Schema
Generate Schema
Generate local and business schemas for your website.
See How You're Listed
Implement Schema
Add Business Details In Schema.
Read more
Bing
Create & Claim Listing on Bing.
Click Here
ExpressUpdate
Create & Claim Listing on ExpressUpdate
Click Here
Yelp
Create & Claim Listing On Yelp.
Click Here
Top 50 Citation
Submit To Top 50 Citation Sites.
Brightlocal List
Fix Listings
Fix NAP For Wrong Citations.
Free Citation Lookup On 100+ Sites
Niche Specific
Submit To Niche Specific Sites.
Best Sources Of Citations By Category
Hyper Local
Submit To Hyperlocal Directories.
Best Sources Of Citations By City
Competitor Citations
Find Your Competitor's Citations and Additional Sources
Whitespark's Citation Finder
Modify Old Citations
You can modify old or defunct citations. If a website has already cited an old address of your business.
Negative Reviews
Respond Back To Negative Reviews
Generate Reviews
Ask Existing Customers To Leave A Review.
5 Tips To Get More Reviews
Make Easy To Review
Make It Easy For Customers To Review You.
ReviewBiz Customer Review Badges
Call To Action
Is Your Call To Action Displayed Prominently?
CTA Optimization Guide
Phone No
Is The Phone Number Prominently Displayed?
Testimonials
Display Testimonials / Reviews On Your Website
Twitter
Create A Twitter Profile
Twitter
Facebook
Create A Facebook Page
Facebook
Foursquare
Claim Your Venue On Foursquare
Foursquare
Questions about showing up in local search and how that fits in with an overall optimization strategy?
Hop on over to the contact page and let us know!