The Importance of Hiring a Digital Marketing Company and Why You Need One
Should You Outsource Your Local SEO Efforts To A Digital Marketing Agency?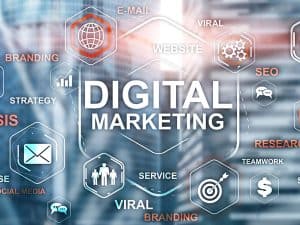 Should I hire a local digital marketing company to perform local SEO for us or do it myself? If you are asking this question, you are probably wondering whether you should outsource your marketing efforts or tackle it in-house like a big kid.
However, hiring a digital marketing company may just be the ultimate means to achieve your marketing goals. From keeping up with the most recent marketing trends to diversifying your marketing distribution channels, having a professional third-party digital marketing agency on your side can help you to comprehend the ever-evolving marketing trends and customize a local SEO strategy.
It's About Recognizing Talents – Do You Have Folks In-house Who Focus On Local SEO?
Unlike what some people may think, having a team of experts to handle your SEO and marketing jobs is not a sign of inadequacy, but of strength. Just reflect the last time you hired or recommended someone for a job. One of the reasons you do that is because the person demonstrates exceptional skills and talents. Hiring a digital marketing company is no different either. It's actually smart business to delegate tasks to the experts and focus your manpower, time, and resources on areas you do best.
As Business2Community adds, "If your core business is not digital marketing, trying to manage campaigns will take a lot out of your valuable time. Agencies with core competencies in digital marketing can achieve more for you in less time." Why? Because digital marketing agencies are tasked with the mission to keep up with the latest marketing methods and technologies. They are trained to do the job and have the best tools and systems readily set up to serve customers like you.
Expert Insight On Local SEO & More!
Search engine optimization or SEO is always evolving. Search engine giants like Google have gone through multiple algorithm updates to fine-tune the search experience and deliver better results. The Panda, Penguin, and Hummingbird updates are such examples. In fact, one of the many challenges of keeping up with SEO is that the change can be rapid, sometimes uncertain, and oftentimes confusing.
Search Engine Land hits the nail on the head when they said, "No single SEO factor will guarantee search engine rankings." According to them, search engine success depends on a combination of factors that rise beyond the traditional keyword optimization. The SEO you see today has evolved to encompass other optimization strategies such as link building, domain authority, content quality, and even mobile-friendliness.
Trying to keep up with SEO and its effect in the digital marketing world can be daunting and overwhelming. While there's no doubt that your team is working their best to promote your products/services, having a team of experienced professionals can "provide tangible value in defining and spreading your brand's appeal across leading industry players," says Scott Olenski, a regular media marketing contributor on Forbes.
Is a Digital Marketing Agency Right for Me?
In "What You Need to Know Before Hiring an Online Marketing Agency", Jonathan Long, founder, and CEO of Market Domination Media, declared that hiring a digital marketing agency can be one of the best decisions you make in 2019. Yet, to be successful, it's important to find one that not only offers you consistent professional marketing help, but also expert insights on developing a unique brand voice for your products and services.
Besides having clear, measurable marketing objectives in place, businesses should also look for a digital marketing agency that can effectively assess your marketing success on lead generation (aka ROI), and not on plain organic traffic.
As you can see, a digital marketing agency does more than simply "try to sell your product." In addition to promoting your product with solid marketing strategies, they also help you to create, develop, optimize, and distribute your content to attract the right customers to your website.
Since 2000, Blackgate Creative has successfully helped businesses of various sizes to create data-driven digital marketing campaigns that produce results. We believe that every business deserves to be recognized, and will do all we can to make your brand known and welcomed by your niche market. Give us a call today at (440) 876-2391 or fill out our Contact Form for more information.