Local SEO Services | Keyword Research & Analysis
Not just for SEO, keyword research & analysis should be the backbone of any Digital Marketing, Paid Search & Optimization strategy.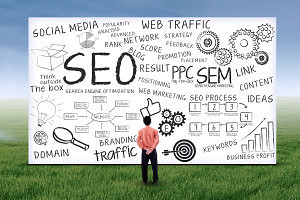 It all begins with keyword research, whether it's an SEO campaign or for PPC. While everyone might have "their" way of performing keyword research for an optimization strategy, it's important to develop realistic expectations about your business and your website in relation to where it fits within your industry or marketplace. We can't begin to count the number of times a client approached us and said, "We want to be on the first page of Google for our socks business. We don't want to run any PPC (pay per click), we want to show up first in the free listings." Organically? "Yeah, that's the word my 'insert family member, friend, neighbor's 15-year-old high school math club's webmaster used. We want to rank #1 organically for socks!"
Since we both know the multitude of 'sock' variations available, it's important to key into some research, do some brainstorming, and start the process with some 'sock data' that truly relates to your business. Once we narrow down and refine the areas of your sock business that has the potential for bringing quality traffic to your website, we can start applying some of the other investigative methods and inquiries to build out keyword buckets and lists that mean the most to your potential customers.
Once we have those keyword buckets and lists drafted up, we'll put those 'socks' through a good scrubbing to find the right combination of keyword variations that 1) fit your business, products, and services, 2) offer viable solutions to user search queries & 3) don't stink! Come on, you knew that was coming at some point, right? So now we've got some quality keywords with some long tail variations and then we help you to work them into the appropriate pages on your site. That could mean modifying existing content or if the content doesn't exist, help you build out some new pages that will really knock their socks off!