Competitive Research for Better SEO
Local SEO Services | Build A Better Website Through Knowing Who Your Competitors Are & What They're Engaged In
We've been asked more than a few times about what "competitive research" means with regards to "my website". Competitive research extends beyond just your website, knowing your competition and what you're up against is also a key component of any SEO or PPC strategy.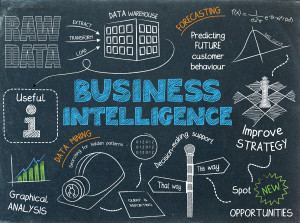 The simple fact of the matter is that nobody knows your business like you do. The struggle lies with the industry and market in which you're doing business.
To get a sense of what is going on, we stack your website up against any direct competitors that you provide plus those competitors that occupy the first couple spots in both organic and paid search positions based on the results of the keyword research.
Depending on what your goals and objectives are for the campaign you're electing to run with Blackgate Creative, we'll run some basic SWOT and gap analysis. So if you're in the business of selling socks, we'll run your site and theirs through a few different sets of tools to see if we can uncover any insights that will help you get a "leg up" on the sock biz.
The ultimate goal of the competitive research, whether it's required for an SEO campaign or for Google Adwords PPC campaign, is to clearly define the common threads that link all of these competitor sites together. Common thread, socks, get it? Anyhow, we're looking for website structure, functionality, UX/UI elements that we can call out and identify as the "standards". Then we start classifying those standards in levels of importance.
When that is all said and done, we'll take those series of standards and throw the whole kit-n-caboodle at your website to see how it measures up. Then we do the same thing in reverse to your website. In the end, you have a comprehensive list of action items to implement into your website that will give you a competitive edge.
Organic Search Evaluation
So you're in the business of selling socks for fox, on bricks and blocks, with bottles and clocks; yes I'll admit to that being one of my favorite Dr. Seuss books. Now that the kids are starting to read, that's the deep thought-provoking narrative that gets poured over at the house.
As previously mentioned, a keyword that is as general as "socks" is going to be extremely hard to rank for whereas "socks for fox" may only get a few searches a month from people who couldn't quite remember the exact name of the Dr. Seuss book and you wouldn't want your website showing up on a SERP (search engine results page) for that anyway.
If we throw those terms into the Keyword Planner provided by Google, we see "socks" has +70K monthly searches whereas "socks for fox" has a zero, a big ol' goose egg! If we throw both of those keywords into a search bar in a browser, we see a veritable cornucopia of possibilities for both, even some potential branded terms around fox socks.
Our goal is to uncover some actionable data in order to find some keywords, around various search queries that will allow us to potentially capitalize on that range in traffic from 0 to +70K monthly searches. So we revisit the results of the keyword research and the buckets that we created.
In that initial research, maybe we found some modifiers that might be applicable like gender (male/female), function (athletic/business), style (crew/ankle), color (white/black), and the material (cotton)? That initial keyword research has demonstrated that you could plug-n-play any combination of those terms and you would be able to uncover some data that might support a page on your sock site.
While we haven't determined whether or not your site will be an ecommerce site or simply a site to raise brand awareness and therefore linking out to other retail locations where your products can be purchased, we can now "shop" those keyword variations around to see what other companies are competing in that same space.
By now, you can start to see this cycle emerge of keyword research, layered by competitive research and then again the results of various search queries. If done properly and effectively, you should start to see the same companies occupying similar positions in the organic search results for keywords that contain 3, 4, 5 words (long-tail).
There might be some brand and manufacturer sites, some retail/ecommerce sites, and some shopping engine sites like Amazon. Once again, it may behoove us to run those same keywords and buckets through each of these websites and we'll start to see some semantic patterns emerge. Those patterns help us to either define or refine the structure of your website to help your content pages get a foothold in the organic search results.